Get Breakfast that is "Worth the Wait" at Sunny Street Café
A family owned and operated breakfast joint with something for everyone
Full disclosure, I have never had a pancake or waffle better than the ones that my mom and dad make. That's not just me, my brother, and my sister talking. That's just known throughout our family and our hometown. In fact, my goal is to one day have enough money to fund their bed and breakfast venture – Granddaddy's. But I digress.
So you can imagine my amazement when we stumbled upon Sunny Street Café in Westerville here in Columbus, Ohio. No offense to Waffle House, Bob Evans, or iHop, but I can't even. It's too run of the mill, and if I myself can make better potatoes, better eggs, and better French toast, why should I pay for mediocre or even average breakfast food? That's my philosophy at least.
A Great Non-Commercial Breakfast Joint
But I recognize that I am from a small town where basically all you have are the big commercial food joints. When my parents come to Columbus for a visit they want to try something different that they can't get anywhere else. Or maybe that's just me…whatever the case, they were visiting and wanted to go out for breakfast.
They chose a classic Columbus hole-in-the-wall that I will not name since I am the only one who finds it disgusting and apparently it is legendary dating back decades. I instead wanted to find something new that we had never tried before so I started a search and thought the Sunny Street Café menu looked like something. So we went.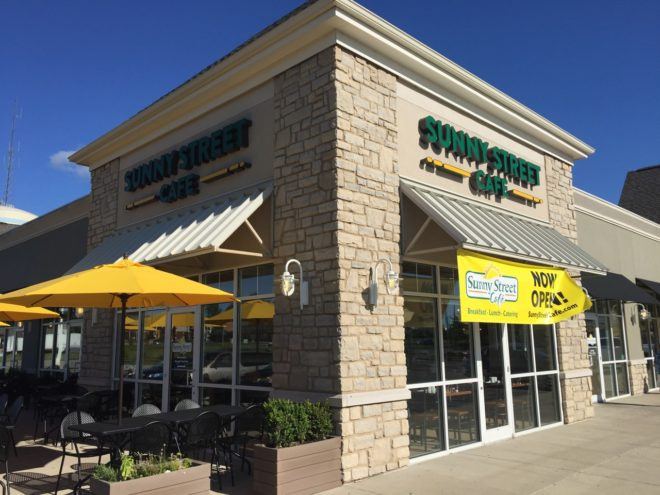 We weren't sure we were going to stay at first. We hadn't made a reservation and there weren't any reservations to be had anyway. We were the last ones able to fit in the door between the doors that lead inside the restaurant. I'm saying it was packed and yet no one was stepping out of line. People were walking in to check the wait and then stepping outside to wait!
Waffles Even Your Mother Will Love!
Okay so maybe this may be worth the wait – and we waited 45 minutes to be seated. When I say it was worth the wait, it was worth the wait! Listen to this – my mom got the pancakes and said they were almost as good as Daddy's! That's really saying something. I got "Sunny's Skillet" and I cleaned my plate!
Daddy got the Hearty breakfast and oohed and aahed the whole time. It was a hit with the entire family. Now while we are only just discovering Sunny Street Café, it's been around long enough that you better make a reservation, especially on a weekend morning! There is apparently like a 30 to 45 minute wait at the door every morning on the weekends. But even if you don't have a reservation, take it from me, it is worth the wait.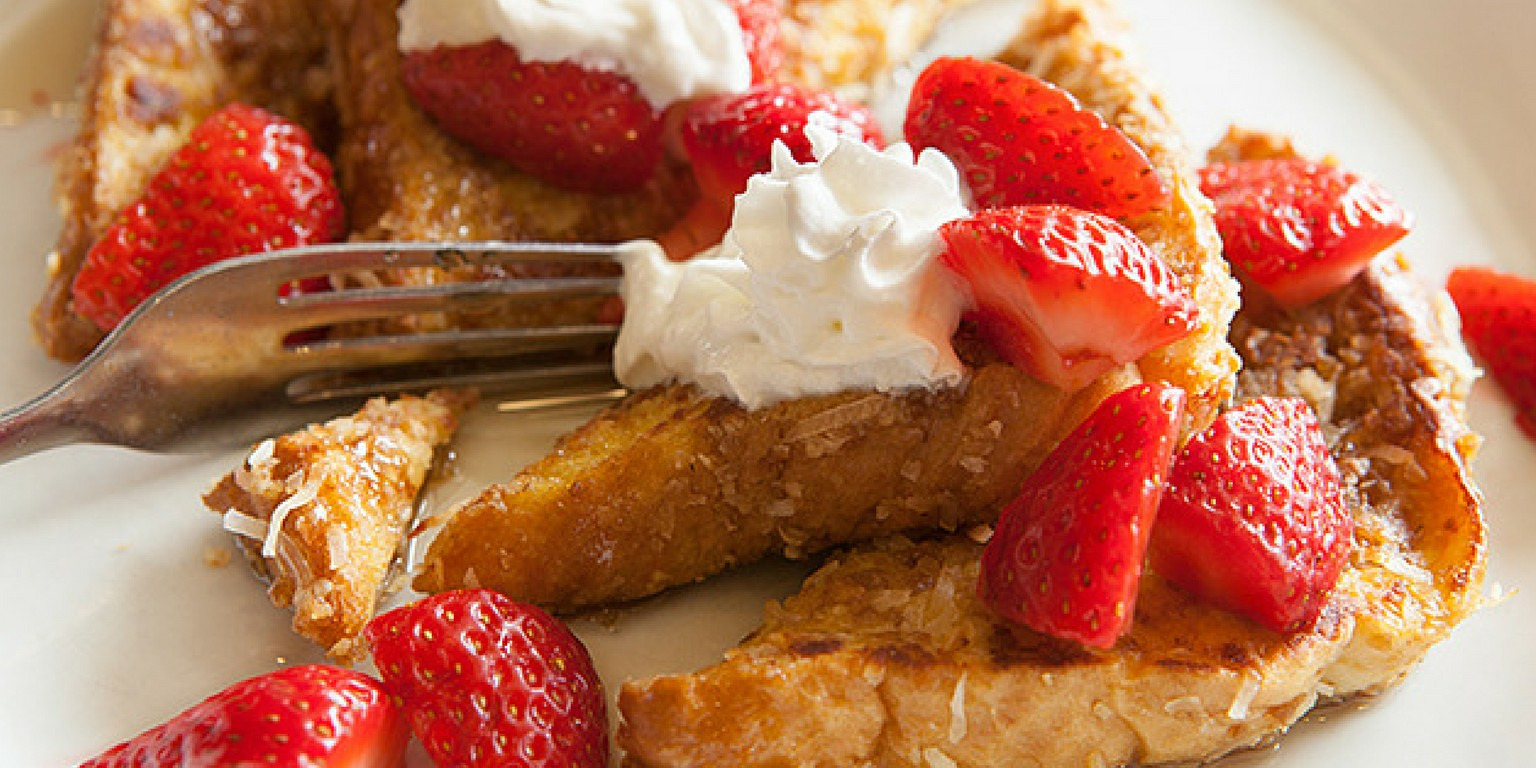 Lucky for you if you live on the north side of Columbus, you are just a hop, skip, and a jump away from Sunny Street Café. There is one in Polaris and the one that we went to which is located in old Westerville on N. State St. at the Giant Eagle Shopping Center. Like every breakfast spot should do, this family owned and operated breakfast café opens at 6:30 in the morning and closes at 2:30 in the afternoon. It is literally a breakfast and lunch joint; no dinner hours or dinner menu.
Pricing is very reasonable. As for atmosphere, lots of places call themselves family restaurants, but this one actually feels like one. It's like the Olive Garden slogan, "When you're here you're family." Even though the restaurant is very much a building, it does have a warm family breakfast feel to each table. Although it was crowded when we went, the spacing of the tables is such that it didn't feel like everyone was right on top of each other.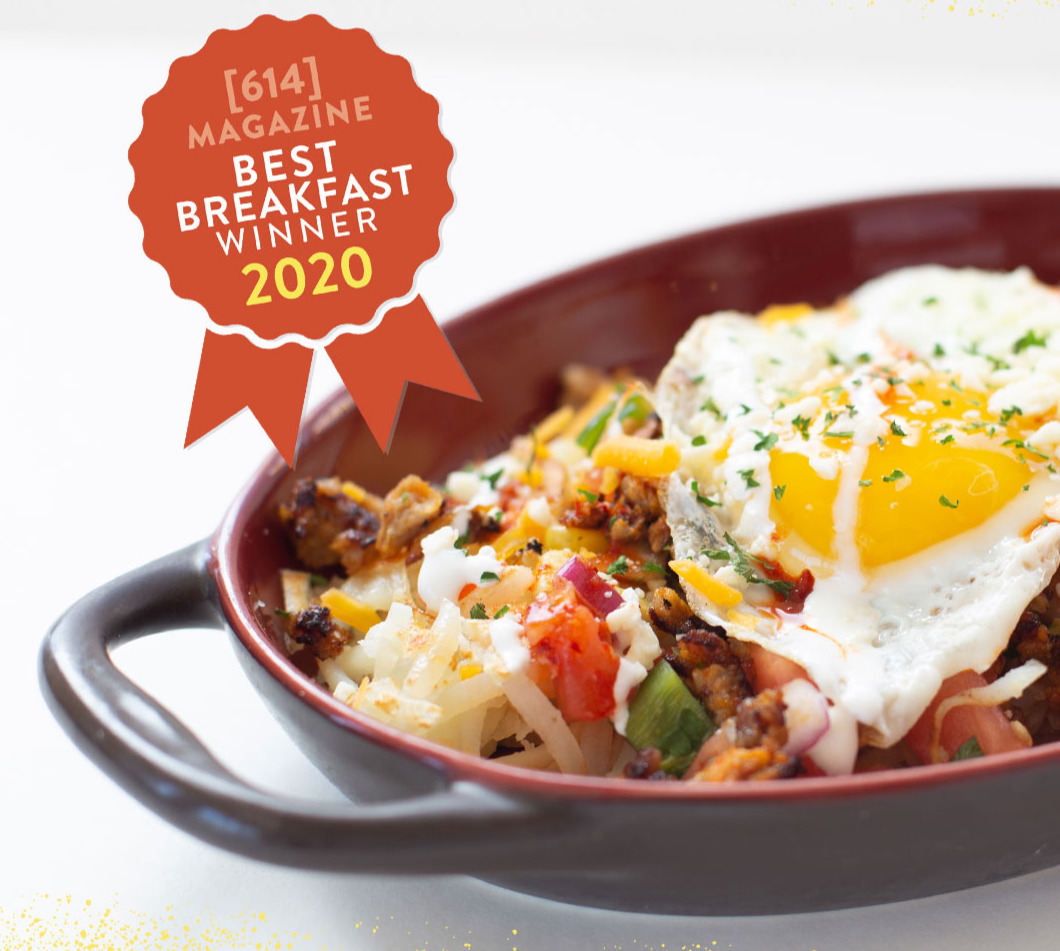 Now that I'm writing about this, we are long overdue for another trip to Sunny Street Café. This time, after hearing both of the padres raving about the pancakes, I might actually try an outside pancake – from a restaurant. I'll let you know how that goes!
Book Breakfast at Sunny Street Cafe!
In the meantime, you can try to call ahead and make a reservation at (614) 899-6113. There is the option of ordering ahead and picking up if you don't want to wait for a table. There are two Sunny Street Café's in Dublin; one on Sawmill and one on Avery Road. There is also one in Upper Arlington as well as one in the Arena District. Outside of that, you're going to have to drive a bit of a distance to either Blacklick or Grove City to find one.
If you have people visiting from out of town who want to try something new; something that's not just new but new and great, I highly recommend breakfast at Sunny Street Café. There is something for everyone on the menu which makes it a surefire crowd pleaser!