Pop in for Best-in-Class fish & chips at Old Bag of Nails in Columbus, OH
Old Bag Of Nails in Columbus, makes the best fish & chips with fresh, caught daily cod lightly battered and cooked to perfection. A tender, delicately flavored meal.
Most people who know me know that I don't like seafood – fish in particular. So why am I writing about a notorious Columbus fish and chips spot? Because I love Old Bag Of Nails and now that includes their cod! Here's the skinny. Up until about five years ago, I had never eaten an entire piece of fish of any kind – not even half of one.
There's something about my palate that enables me to taste even the tiniest hint of fishiness and I hate it. And it's not just the fishy taste. I don't like the texture of fish either. So I've steered clear of seafood in general my whole life. And unlike most finicky eaters, I have tried lots of seafood. I grew up old school in a house where you couldn't say you didn't like something without trying it. I tried shrimp, crab, whole tuna, catfish, tilapia, even squid, I gave it a go. The fact of the matter is I just don't like seafood, save one exception.
You Know that Fishy Taste?
People have told me over the years, 'You'd like white fish…it's not fishy.' Except that I can taste it in whiting, in tilapia, in all of the white fishes that aren't supposed to taste fishy. And then one day I had Pacific cod. Turns out, there is a white fish that doesn't have that fishy taste and has the texture of actual meat. I learned after decades of avoiding any fish on any menu that I actually really dig cod. I even had some for dinner last night!
Here's the kicker; I lived in San Diego for seven and a half years, just miles from the Pacific Ocean. Every admin meeting gave me the opportunity to taste fresh caught cod straight from the Pacific. I used to get so annoyed that every restaurant along the coast near where I worked was some fancy seafood restaurant. Hadn't these people every heard of beef, chicken, or turkey?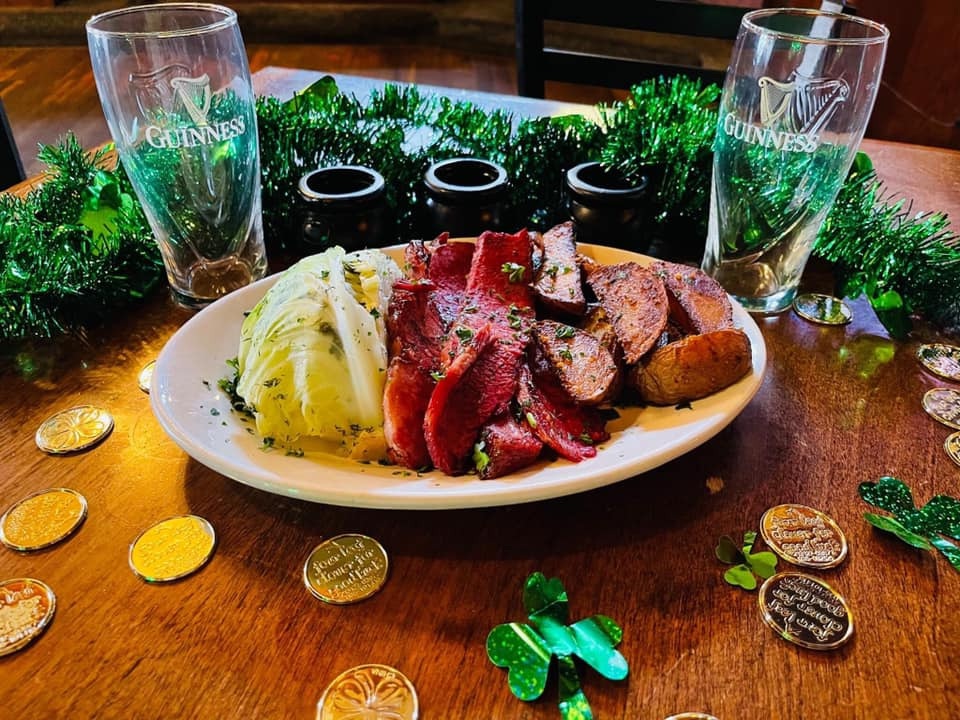 Lesson Learned!
Every time I looked for something else on the menu; a turkey sandwich, a burger, something, anything other than fish. I still haven't had Pacific cod fresh caught daily from the ocean. I never ordered it in all of those years because I don't like seafood. I didn't know that I liked cod! I guess you live and you learn – lesson learned.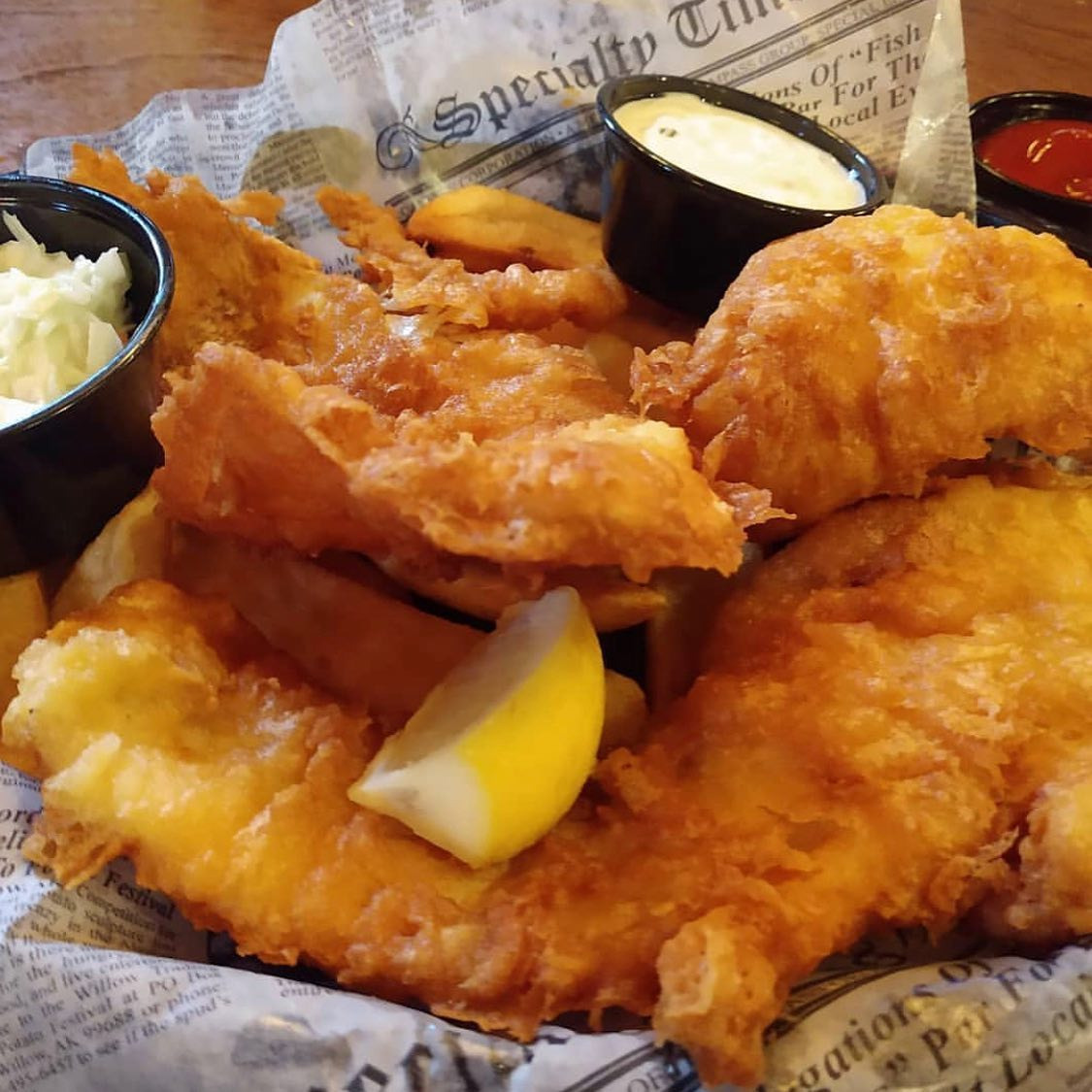 Now that I'm back in Columbus, Ohio, I settle for frozen Pacific cod—except when I go to Old Bag of Nails. Way back in the early 2000s when I worked at Nationwide Arena, Old Bag of Nails was one of our lunch haunts. That's when I discovered their incredible batter dipped pickles! I'm not averse to pickles but I never pictured myself loving batter dipped pickle spears.
You Have to Try the Batter-Dipped Pickles
After I discovered that I liked the pickles at Old Bag Of Nails, I tried batter dipped pickles elsewhere – they don't even come close! I don't like batter dipped pickles. I love Old Bag Of Nails' batter dipped pickles. And as good as I have gotten at making baked cod myself, when I go to old Bag Of Nails now I enjoy fish and chips and a basket of battered pickle spears!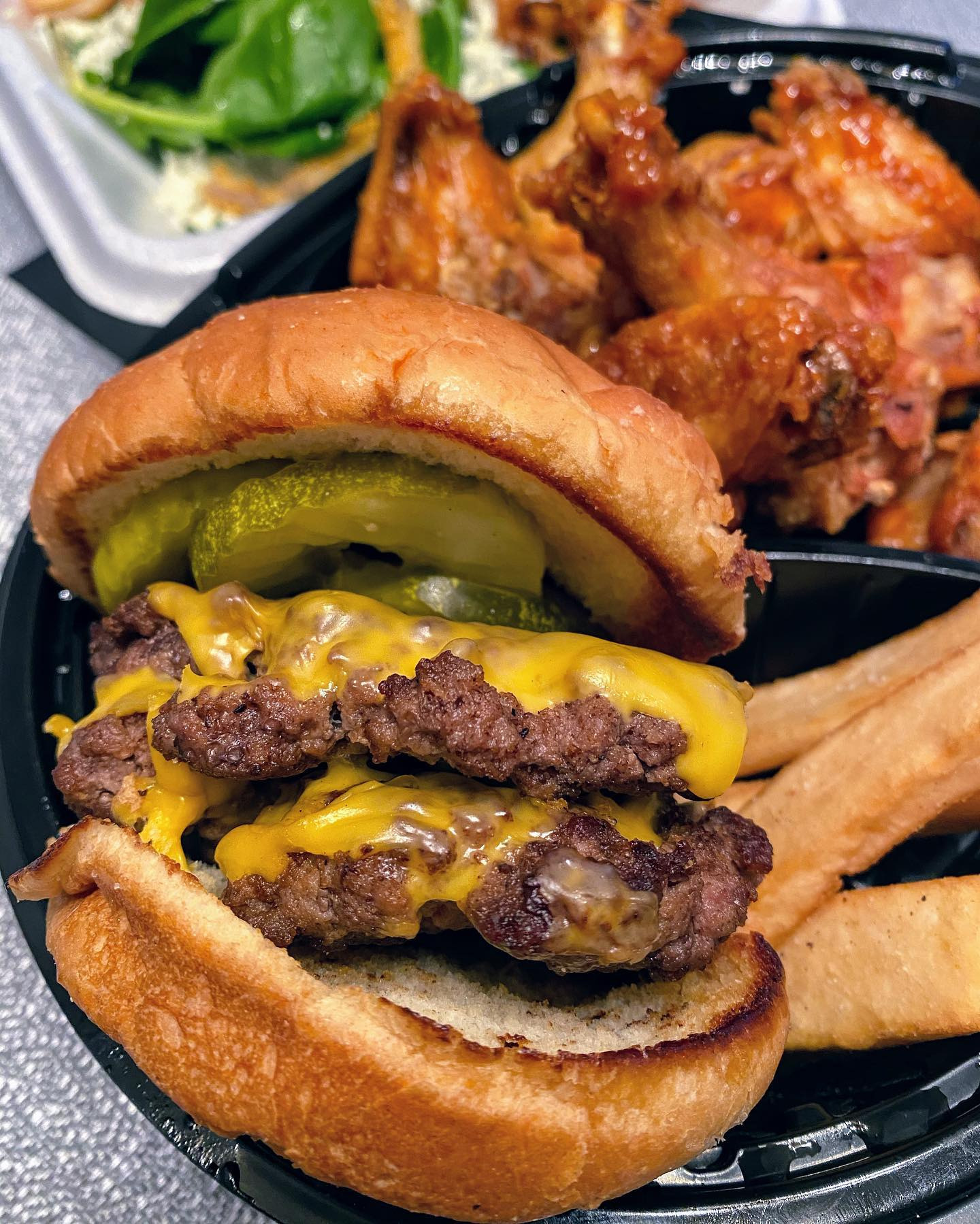 Back when I worked at the Arena, I would get a burger and fries and I still ranked Old Bag Of Nails as one of the top 5 restaurants in Columbus. They give you those delicious, thick, steak fries cooked fresh and served in a generously sized basket. All of their food is great, but when I moved back to Columbus and we took my niece's college buddy from Mumbai to Old Bag Of Nails for the first time, I finally found out what all the fuss is about.
When you want succulent, juicy, enormous batter dipped cod with a big old basket of scrumptious steak fries, you can't do better than Old Bag Of Nails. Because my first experience was near the Arena District, the Upper Arlington location is the one that I'm most familiar with but I imagine the food is the same no matter which restaurant you choose.
Find Your Local Old Bag of Nails
You can find an Old Bag Of Nails near you on every side of Columbus. There is one in Bexley, Gahanna, Worthington, Pickerington, Hilliard, Westerville, Clintonville, and Whitehall. To welcome their customers back now that the pandemic restrictions are beginning to lift, the restaurant is running a special - $10 for their Famous Fish & Chips basket! You can come in and sit down to safe dining indoors now at every location.
Old Bag Of Nails also offers curbside and takeout. They're open until 10pm so whether you make it your lunch spot or you stop in for a pint with your fish and chips at the end of the day, this is a must-stop spot when you are in Columbus, Ohio!
Supporting Local Businesses